Education
BUK UNIVERSITY KANO, KANO STATE NIGERIA.
The most reasonable and the Educating quality of education BUk Kano State Nigeria.
BUK Kano is one of the leading higher institution with the best educational system that play an important role in providing quality education to every citizen of the world. The institution in the northern part of Nigeria have stood out and become number one in providing the best of education in every field.
Be one of the lucky ones to have the opportunity to study at one of the top universities in Nigeria.
You're welcome to Bayero University. Originally established in 1964 as a humanities institution (Abdullahi Bayero College) with only ten students (with degrees from Ahmadu Bello University), the university changed its name to Bayero University in 1976 and awarded its own degrees. Join us to study a course of your choice at BUK.
There are about 34,000 undergraduate students in the Bayero University. Several programs of varying durations are offered four years, five years or even longer than that to study. that can go to your beyond to succeed in life.
BUK is the only federal University in Kano state which located at Gwarzo Road Kano.
Bayero University is the first school to be established in the entire northern part of Nigeria where children from all parts of the country can attend, many children from the southern part of the country go to this great school to get a good education because they have motivation and teachers are very kind to you and are able to teach students in every field.
The brave teachers of BUK higher institution have become more suitable, they are bound to those who don't work hard day and night, they will do all the things they need to provide our children with quality education and get every color of success in life. We will keep an eye on each student to make sure that they have a good life as if he was in front of his parents.
Bayero University Kano is a university located in Kano, Kano State, Nigeria. It was founded in 1975, when it was renamed Bayero University College, and was upgraded from College to University. It is the first university in Kano state in northwestern Nigeria.
Bayero University has grown from a small college running advanced training programs to one of the respected Nigerian universities, recognized outside the country.
The seed of Bayero University Kano is the Ahmadu Bello Institute, established in 1960 within the School of Arabic Studies (SAS) in Kano Old Town.
With the establishment of Zaria Ahmadu bello University in 1962, it was renamed Abdullah Bayero College. In 1964, it moved to temporary premises at the old Kano Airport Hotel, admitting its first 10 undergraduate students for their bachelor's degrees. Degree programs at Ahmadu Bello University.
List of BUK Courses & Programmes Offered
---
BUK Courses – List of undergraduate courses/programmes offered at the Bayero University, Kano (BUK).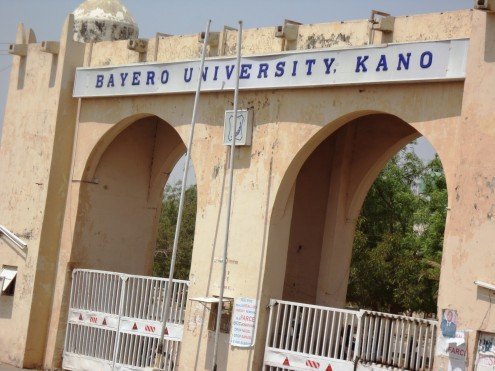 Bayero University Kano is a federal government institution that educates people all over the world and the school is one of the most prominent schools that plays an active role in teaching more than 50,000 students every year, so BUK Kano is one of the high schools in northern Nigeria.
The school has received various awards of generosity from NUC, the association for the management of higher education and secondary schools in order to increase the strength of other schools across the country.
All over the world, BUk is gaining more and more fame in the eyes of the world, including the British and many other countries who appreciate the quality of BUK education.
BUK school fees for all Course.
Recommended Links:(check the requirements for each programme)

BUK Courses & Programmes
ACCOUNTING
ADULT EDUCATION
AGRIC-ECONOMICS & EXTENSION
AGRICULTURAL ENGINEERING
AGRICULTURAL SCIENCE & EDUCATION
AGRICULTURE
ANATOMY
APPLIED BIOLOGY
ARABIC STUDIES
ARCHITECTURE
AUTOMOTIVE ENGINEERING
BANKING & FINANCE
BIOCHEMISTRY
BIOLOGICAL SCIENCE(S)
BIOLOGY
BOTANY
BUSINESS ADMINISTRATION
CHEMICAL ENGINEERING
CHEMISTRY
CIVIL ENGINEERING
COMMON & ISLAMIC LAW
COMPUTER ENGINEERING
COMPUTER SCIENCE
CRIMINOLOGY
CYBER SECURITY SCIENCE
DENTISTRY & DENTAL SURGERY
EARLY CHILDHOOD EDUCATION
ECONOMICS
EDUCATION & ARABIC
EDUCATION & BIOLOGY
EDUCATION & CHEMISTRY
EDUCATION & ECONOMICS
EDUCATION & ENGLISH LANGUAGE
EDUCATION & FRENCH
EDUCATION & GEOGRAPHY
EDUCATION & HAUSA
EDUCATION & HISTORY
EDUCATION & ISLAMIC STUDIES
EDUCATION & MATHEMATICS
EDUCATION & PHYSICS
ELECTRICAL ENGINEERING
ELECTRONICS & PHYSICS
ENGLISH LANGUAGE
ENTREPRENEURSHIP
ENVIRONMENTAL HEALTH SCIENCE
ENVIRONMENTAL MANAGEMENT
ESTATE MANAGEMENT
FISHERIES & AQUACULTURE
FOOD SCIENCE & TECHNOLOGY
FORENSIC SCIENCE
FORESTRY & WILDLIFE MANAGEMENT
FRENCH
GEOGRAPHY
GEOGRAPHY
GEOLOGY
HAUSA
HEALTH EDUCATION
HISTORY
INDUSTRIAL CHEMISTRY
INFORMATION SCIENCE & MEDIA STUDIES
INFORMATION TECHNOLOGY
INTERNATIONAL RELATIONS
ISLAMIC STUDIES
LIBRARY & INFORMATION SCIENCE
LINGUISTICS
MASS COMMUNICATION
MATHEMATICS
MECHANICAL ENGINEERING
MECHATRONICS ENGINEERING
MEDICAL LABORATORY SCIENCE
MEDICINE & SURGERY
METEOROLOGY
MICROBIOLOGY
NURSING/NURSING SCIENCE
NUTRITION & DIETETICS
OPTOMETRY
PETROLEUM ENGINEERING
PHARMACY
PHYSICAL & HEALTH EDUCATION
PHYSICAL EDUCATION
PHYSICS
PHYSIOLOGY
PHYSIOTHERAPY
PLANT BIOLOGY
POLITICAL SCIENCE
PRIMARY EDUCATION
PUBLIC ADMINISTRATION
QUANTITY SURVEYING
RADIOGRAPHY
SOCIOLOGY
SOFTWARE ENGINEERING
SPECIAL EDUCATION
STATISTICS
TAXATION
TEACHER EDUCATION SCIENCE:
TECHNICAL EDUCATION
TELECOMMUNICATION ENGINEERING
THEATRE & PERFORMING ARTS
URBAN & REGIONAL PLANNING
VETERINARY MEDICINE
ZOOLOGY
All Course and All Lectures offered the Courses in Bayero University Kano Nigeria.